Terms & Conditions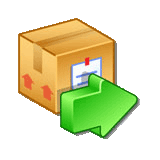 Orders may be placed through multiple sales platforms (Web Site, Mobile, eBay or Amazon), but whichever platform you choose, your order will be fulfilled through our central administration area, and order details will be saved in your account at
https://www.supportivepc.com/_myacct
. This means you may receive confirmation emails direct from us, and/or from the third party platform site. Payment options available also vary depending on the sales platform. For web and mobile sales, you may pay using Paypal, Credit Card, Bank Deposit or Afterpay. eBay orders may be paid for using Paypal, Credit Card (via Paypal), Bank Deposit or Money Order. Amazon orders are handled by the Amazon payment system which currently only accepts Credit Card. Whichever method you use to place your order, your goods will be packaged with care and despatched on the same or next business day from the time the order is received by us. We will send a notification of despatch to the email address we have on file (in the case of Amazon, they will send the despatch notification to you).
Pre-orders And Back-orders
Pre-orders and back-orders are ways to secure items you wish to purchase, before they come into stock (or back into stock). Pre-orders allow you to order an item that has been announced but not yet released - you pre-purchase it to secure your item. Backorders are much the same thing, but in a case where an item has sold out and will be coming back into stock. In either case, you pay up front for your order, then it is shipped to you when the item arrives (generally within 2 business days). You don't need to do anything further after placing the order.
The payment for a pre-order or backorder reserves your item. If you change your mind and wish to cancel the order, you can apply this deposit towards another item or maintain a credit in your store account, to be used for other purchases. If you prefer a refund, please be aware that we will deduct a percentage to cover the costs incurred by us. This includes transaction fees to payment processors and an administrative fee.
You can tell if an item is available by preorder/backorder on the item listing page. Items in stock will have a flag stating "In Stock" and an "Add To Cart" button. For an item available for pre-order, the flag will state "Pre-order" and the date it is expected in stock, and the "Add To cart" button will instead say "Pre-order".
Please note that expected arrival dates can and do change. This is an issue beyond our control as we rely on manufacturers and the Australian suppliers to provide the stock. If the expected date for item does change, we will update the item listing page to reflect the new date as it becomes available to us.
Orders Combining In Stock And Pre-Order Items
If you have placed an order containing both a pre-order item and one or more in-stock item, please be aware that the entire order will be held until the pre-order item(s) are available. Then the items will ship together. If you would prefer to receive the in-stock items immediately and just wait for the pre-order items, you can either place two separate orders, or pay an additional fee to cover the difference in shipping costs.
We provide a special section of the site, known as the 'Funko POP! Misfit Bin Clearance' page. This section is for collectibles which are in non-mint condition due to damage to the box and the like. These items are sold at discounted rates and are by definition sold 'as is'. As such, they are not eligible for return and refund on the basis of the damage.
We provide a special section of the site, known as the 'Supportive Solutions Giveaways!' page. This section is for users/shoppers to subscribe to Supportive Solutions newsletter for a chance to win a prize of our choice quarterly. No payment or purchase is necessary to enter or win. Subscribers can unsubscribe at any time. Winners have 30 days from the time of contact to claim their prize and avoid forfeit. Prizes may not be transferred, substituted for or redeemed for cash. Prizes are free and shipped to the winners at our cost. As such, they are not eligible for return and/or refund even if they are lost or damaged during shipment.
Orders are delivered by Australia Post or courier. Orders will be despatched on the same or next business day. Typical delivery is then dependent on Australia Post or courier performance. Most orders then take up to approximately 3 or 4 business days to reach their destination, though this does vary as per Australia Post performance which is out of our control. Fastest delivery can be achieved by selecting Express Post (at additional cost) during the checkout process.
Order Cancellations & Refunds
In the event of a cancellation request, we are happy to assist, as long as the order has not yet been shipped. Any fees that have been incurred for the transaction for the payment processor etc, will be deducted from the refunded amount.
If you are not 100% satisfied with your purchase, you can return your order to Supportive Solutions for a store credit or refund. Damaged items sold "as is" are excluded. Credits and refunds do not include any fees that have been incurred for the transaction for the payment processor etc, nor do they include shipping costs. These will be deducted from the refunded amount as they are not recoverable.
Returns must be unused, in the state you received them, and in the original packaging.
With our return policy, there are no special catches or exceptions. All we ask is that you send the items back to us in the original packaging, and make sure that the merchandise is in the same condition - specifically, this means unused condition.
You can return your purchase for up to 30 days from the purchase date.
Items must be in the condition you received them and in the original box and/or packaging.
Send the returned item to us at:
Supportive Solutions
28 Trangmar Street
Coleraine VIC 3315
Australia
Please inform us by
email
or phone. Include your order number, date of purchase and whether you would prefer a store credit or a refund.
- Please do not send your purchase back to the manufacturer. Send it back to us using the address provided. You will not be reimbursed for shipping.
- Once your return is received and inspected (usually within 72 hours of receipt), your credit or refund will be processed and issued within 7 days.
- As part of our return policy, all returns will need to be received and processed within 30 days of purchase.